Ηouse on three levels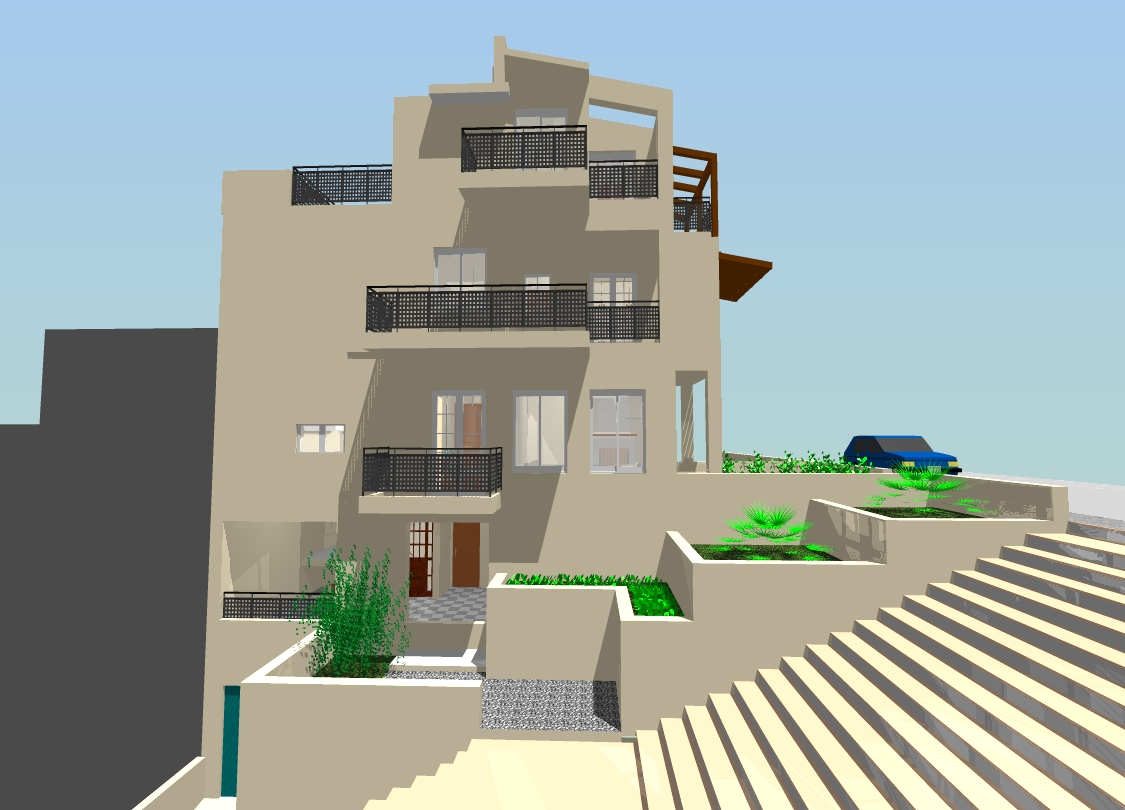 In a corner plot with 30% slope, give the best functional architectural solution to housing a family of four. In the first primary state grows daily and the kitchen as a Living-room. The second level will be built two bedrooms with a bathroom and the third level of the master room with own spacious bathroom. These auxiliary functions will be developed on two levels which will "cover" and you ypopsometriki difference plot. On first down from the daily, it is another main entrance from the pilot of the building and the boiler room.
Immediately underneath and last level, the construction of a parking spot.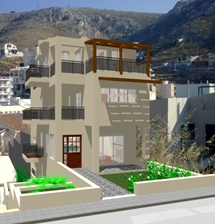 The design fully meets the needs of the family, since the design was their contribution. The frames are expected to be fabricated, which meet perfectly the requirements of the regulations and are cheaper.
The choice of heating was done according to the latest requirements for energy efficiency regulations for new buildings. The heating is underfloor, the hot water (hot water) will move continuously and consumes energy from the sun, which is also used for heating purposes, but as a main source of heat will burn the oil, as natural gas is not available in the area.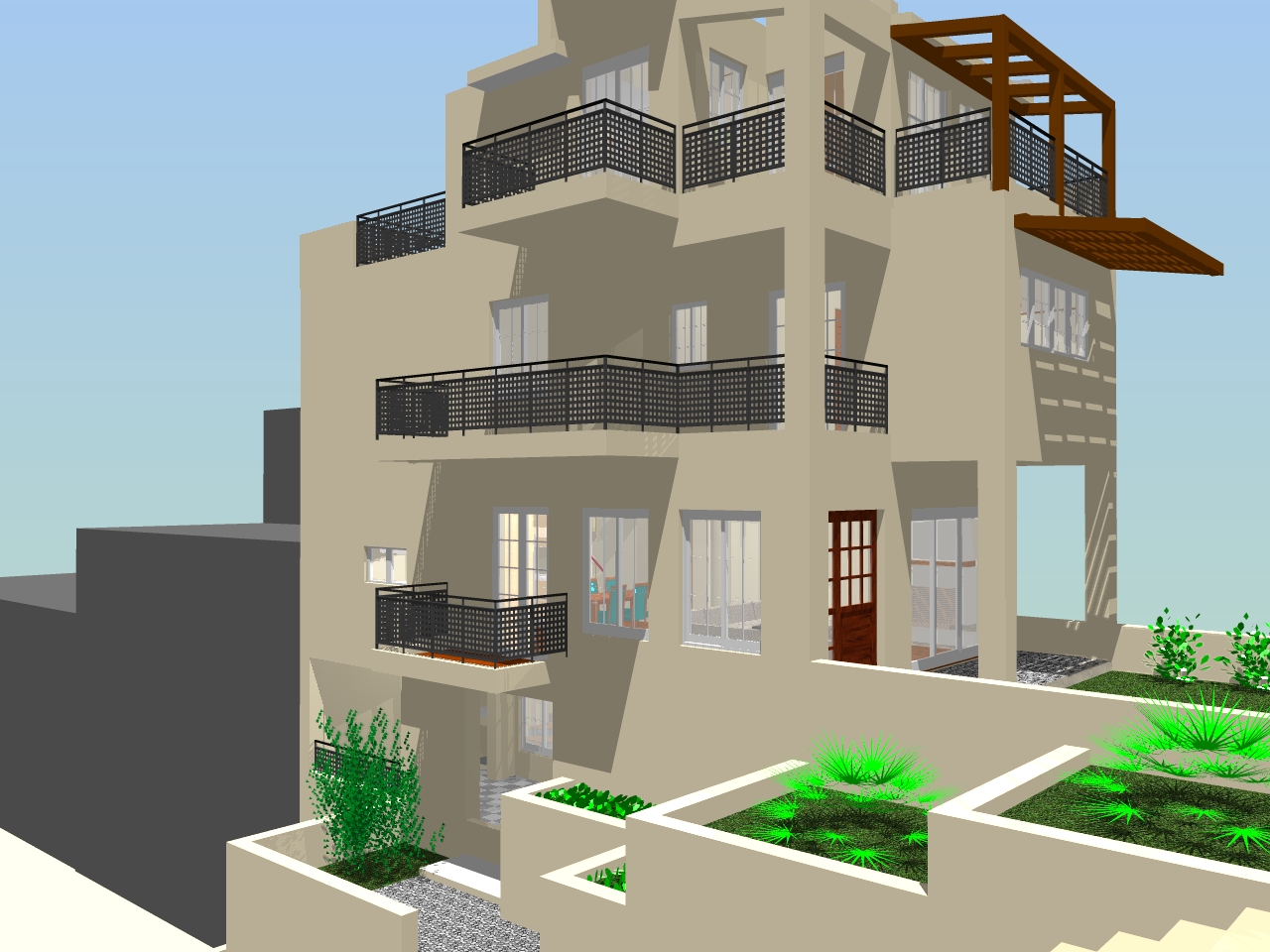 The coverage is approximately 74 m2 and 125.00 m2 total BUILD.
These capabilities give us this land, and they tried to ekmetalefthoume the best way.
The license will be issued in June and begin construction immediately, to fifteen months to complete an
d operate.