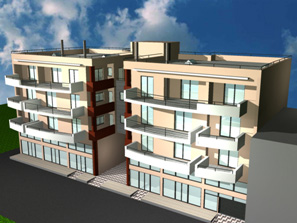 In Markopoulos Mesogaias, a city that grows fast one yet our work on Ermou 30, is the phase of integration.
On the ground floor bank branch, while offering unlimited views to rent the second.
Ermou Street is a shopping street leading to downtown. Today they have developed comfortable sidewalks with parking lots to accommodate commercial buildings.