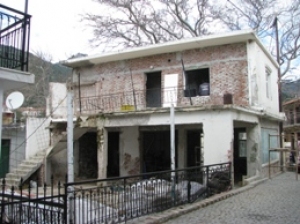 STENI EVIA "restoration - building support"

In the village square, this building needs work.
Tells our knowledge, diligence and above our sensitivity.
We will be consistent in this project.
Upgrade static and functional.

We will soon revive the old village pub

¨ Year of construction 1955 - 1962

Use: ground floor shop - restaurant, floor house

Carrier body: basement - ground reinforced concrete (on the ground floor there is a later addition) floor - masonry - brick

The intense use of the past weigh heavily on the building. Along with the speeches made at times brought the building is currently not operating while a concern for users of its strength.